She's Got The Power: Get To Know Power Girl AZ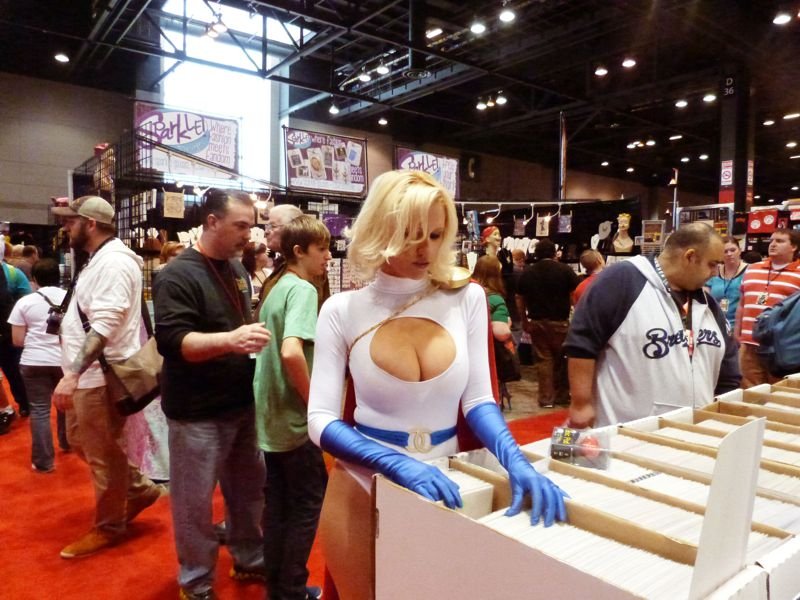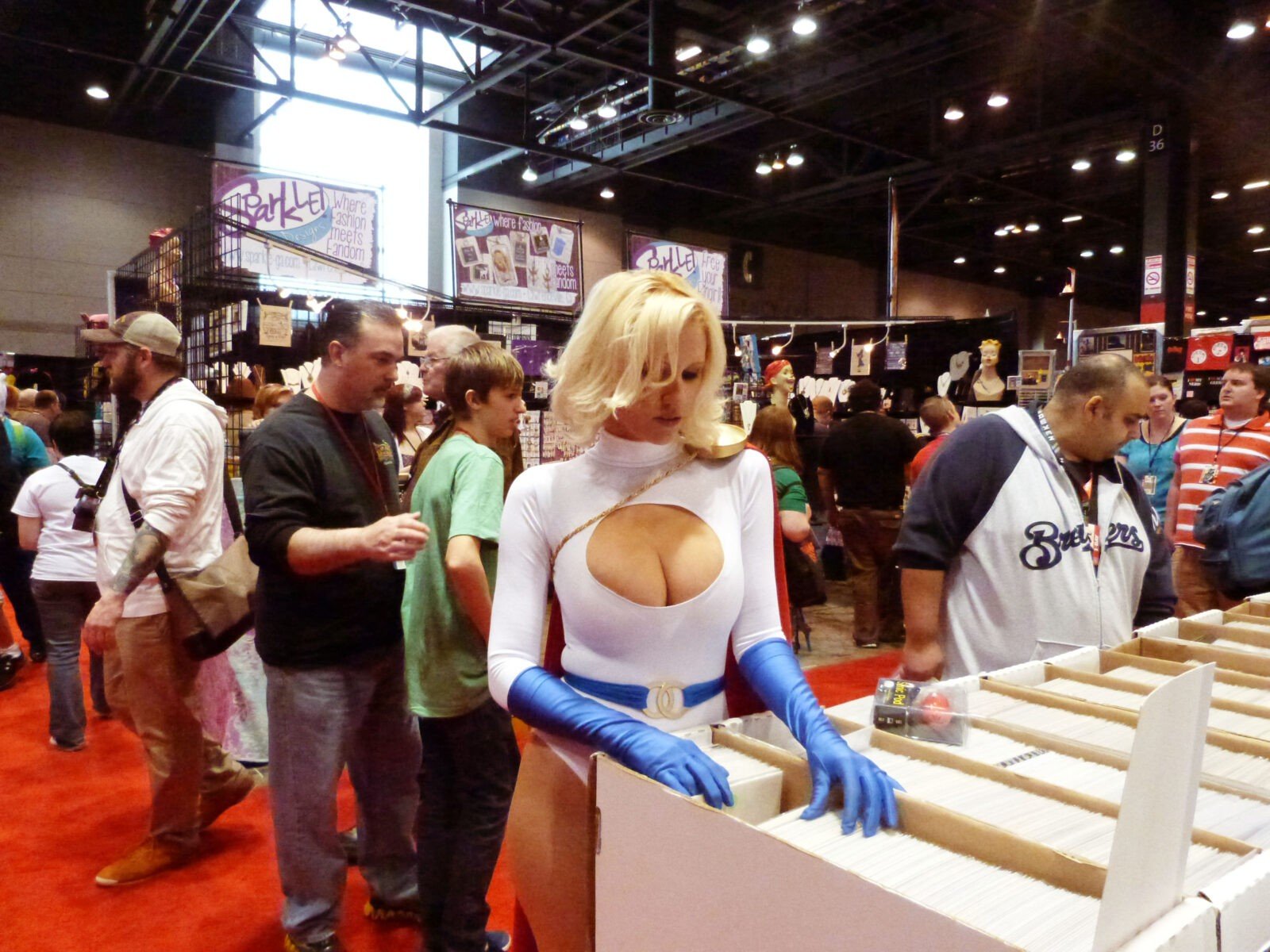 HOMETOWN: Denver Co.
RESIDENCE: Phoenix, Az
HOBBIES: Karaoke, Facebook Stalking, Hiding random things that belong to other people
ZODIAC SIGN: Taurus
CF. How did you get into cosplay, who did you portray first, and why?
Long question…I started with a Justice League charity group. My character was Powergirl and that's kind of self explanatory from my pics…
CF. What's the best part of cosplay?
Folgers in your cup… wait, that's waking up. Cosplay, I'd have to say the children. They get so excited to see their heroes come to life.
CF. If you could be any super hero or villain who would you be and why?
Well, I already AM Powergirl…
CF. If you could meet anyone in the world dead or alive who would it be and what would you say to them?
I'd meet Marilyn Monroe. I"d say "Sup girl? How you doin?"
CF. What's your favorite sci-fi movie and what captivates about the plot?
Planet of the Apes. All of them except for the Marky Mark version. It's a real visual into who we are and what we can become. There is so much in the background that we don't see as well. you watch the behind the scenes you learn that the cast was segregating themselves with others in the same ape costumes even though their friend groups out of costume were different.
CF. What's the craziest thing a fan sent you or requested?
My pantyhose.
CF. What sidekick would you hire to be your personal assistant and why?
Arthur/Moth-man from The Tick. He can organize and clean and do my taxes. I love that guy!
CF. What character intimidates the heck out of you, why, and when will you attempt take the challenge to portray them?
Seven of Nine. Star Trek Voyager. And yes I will cosplay her. I promise.
CF. Do you know a lot about the series you cosplay?
Some I do and some a little. It really depends on the situation. Sometimes I love a character and learn along the way.
CF. What's your favorite comic con to attend and what makes it so special?
Denver. I grew up there. I even spent some time as a homeless teen there. We didn't have a comicon but they have one now and it's for charity.
CF. What comic con's are definitely attending this year?
So many. Ill be at C2E2, Denver, Phoenix, Dallas, Nerds Assemble in Juarez, Smallville, ACE, Atlanticon in Cornerbrook Newfoundland, Corpus Christi for Realmscon, Tucson, Rhoad Island, C4 in Ventura Ca, Salt Lake City, Austin for Capitol City, and I know there are more that I can't think of at the moment.
CF. What's one thing you wish fans wouldn't do?
I wish they wouldn't ask personal questions. It's rude and inappropriate. Religion, money, medical questions, etc.
CF. Who was your favorite character to portray and what rocked about it?
Female Jason from Friday the 13th. It's just so empowering. I want to slash at the crowd to get out of my way like the guys walking through the jungle with a machete.
CF. How do you keep cosplay fun?
If it's not fun don't do it. I don't even know how to answer that question.
CF. Where can new fans go to follow you?
Azpowergirl.com, https://www.facebook.com/AZPowergirl, http://183degree.storenvy.com/, and everywhere else I am AzPowergirl (twitter,tumblr,pintrist,etc.)
CF. Other than this interview, what's the craziest thing you agreed to do?
Can you say Dunk Tank as Powergirl?
CF. In your opinion what's the meaning of life?
42