Phoenix Fan Fest 2016 Was Lit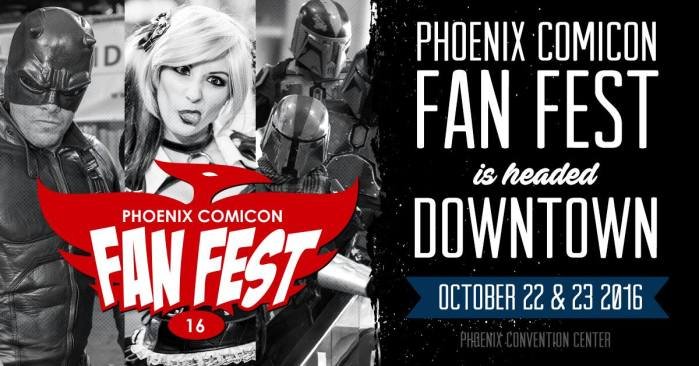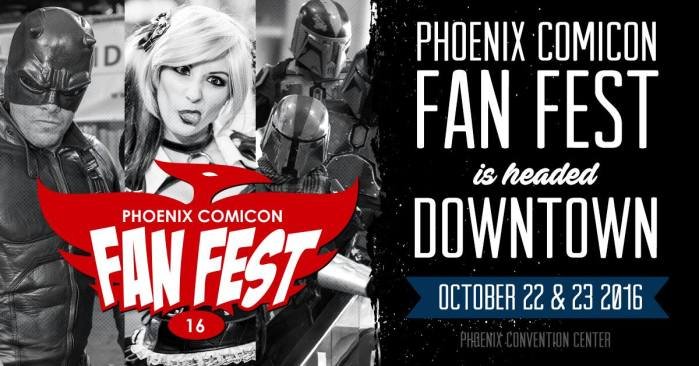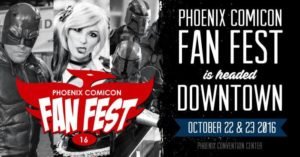 This year Phoenix Comicon Fan Fest was lit.  What we mean by that is it was way, way, way, better than past year's Fan Fest's held in the Glendale football stadium.  The weather was oh so nice and Phoenix downtown is always a treat when you want a break from the convention.
The main upstairs hall was used for the convention which was more conducive to seeing artists, vendors, celebrity guests and our favorite cosplayers.   This year they bought the smack down with many WWE celebrity wrestlers like John Cena, Bella Twins, Brian Dainels, Honkey Talk Man and local wrestling athletes.   Everyone was really welcoming and talked with you even if you didn't shell out money for a photograph.
We are really happy that Phoenix Comicon has added a bonus treat for the fans who may have not made the summer convention.   It is not as glamorous than it's big brother, but it still packs a punch to satisfy those of us who would love a comic con every weekend of the year.  Keep up the great work Phoenix Comicon Staff, you are blazing trails for other cities around the world!
We also have a montage that our homey AJ was gracious enough to put in his show.  Take a look while you are kicking back on the couch this weekend.  Till next year.