Loco Cosplay In Las Vegas: Wizard Con 2015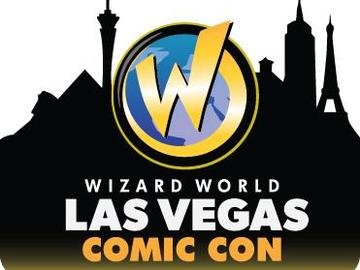 Who wouldn't love to attend a Wizard World Comic Con in fabulous Las Vegas?  Hell yeah, our sentiments exactly.  We almost missed this one but Jerry Wizard World PR guru was kind enough to make it happen.  We were not disappointed as there were artists, celebrity guest, and a ton of awesome cosplay.
We were greeted by a D.J. whom was rocking real turn tables in the lobby.  D.J.'s seemed to switch up every few hours so there was spinning for all tastes.  Walking in the convention was just wonderful amazement of comic con awe.  I have to admit that I get chills right before walking in door of comic cons as the anxious anticipation of geek joy courses through my veins.  I digress, as this is reporting the amazing time we had at this comic con.
Wizard Con did an awesome job in keeping accessory vendors in the front of the hall, artists in the middle, and celebrity guests in the rear.  They had a healthy dose of vendors selling props, contacts, clothes, tees, etc. till you ran out of money.  Don't spend it all cause the artist were full of awesome prints, new comics, and mash up art for the pickiest of fans.  It seemed as there was 50% of the Walking Dead cast celebrity guests so awesome for those zombie lovers.  Speaking of zombies, attendees thoroughly enjoyed a zombie haunted trailer, not sure how they got it in, that scared some lil cosplayers to tears.  The very rear boasted cars that you wished were parked in your driveway ready to transform in defense of your honor.
When the Wizard Con ended for the day, Las Vegas made sure to keep the party going till the break of dawn.  If you couldn't attend this year make sure you find a way to attend in 2016.  What better place to have a comic convention than Vegas baby!  The 2015 Wizard Comic Con was off the hook, but as media we can't honor the phrase "what happens in Vegas stays in Vegas," so check out our photos:
We give Wizard World Las Vegas Comic Con 4 stars.