2014 Stan Lee Comikaze was crazy awesome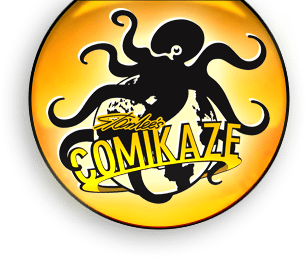 We had the honor and privilege of attending the 2014 Stan Lee Comikaze held in sunny L.A., CA.   We arrived to hordes of awesome cosplayers who went the extra mile to portray their favorite hero's and villains.  We were welcomed by a 20 ft Baymax "Big Hero 6" as we walked in the doors.  The Comikaze staff spared no expense to give the attendees a con that they would talk about for the rest of the week.
We, loved, loved, loved the idea of having the Hot Topic main stage where all attendees could enjoy and listen to some of their favorite celebrities Q&A.  Attendees got a host of things that usually cost extra at other comic cons so you can understand why everybody was smiling.  There were a slew or artists, authors, voice over stars, and vendors who were easy to approach and happy chat if you didn't want to buy.   Comikaze also made sure there were ample staff to answer and assist attendees while they enjoyed the event.
We have been to many larger comic cons but for it's size, Comikaze packed a solid punch for content, cosplay, and entertainment.   You also gotta give it kudo's for being held in one of the coolest cities in the country.   There was never a boring moment or something super cool to see.
We, Cosplay Fanatic, staff have decided to rate our comic con experience as both media and as an attendee to help our readers decided to attend these cons in the future.  So our grading scale will be based one to five stars with five being super awesome.   We give the 2014 Stan Lee Comikaze four stars!   We definitely recommend, if it works with your budget, that you plan on attending 2015 Comikaze…we know we will.   Here's some of the things we saw this year…enjoy
Abbott-
Editor and Chief.