Lovin The Polkadot Cosplay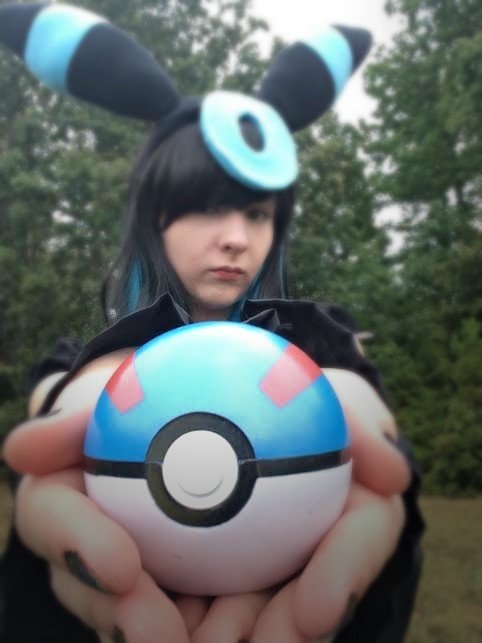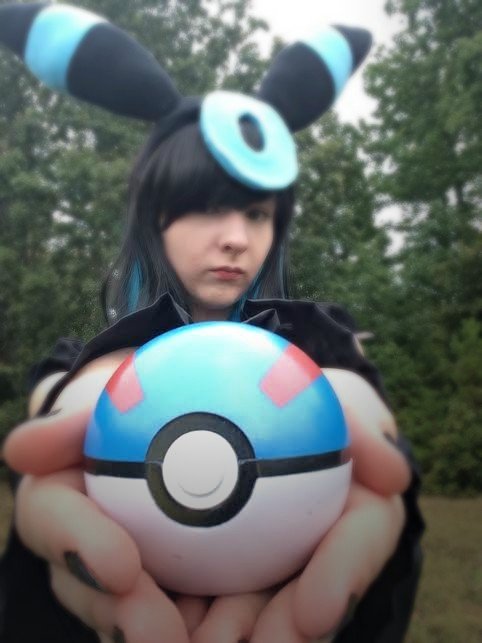 HOMETOWN: Cleveland, TN
RESIDENCE: Cleveland, TN
SCHOOL: University of Tennessee at Chattanooga
HOBBIES: costume and prop making, sewing, video games, reading
ZODIAC SIGN: Sagittarius
CF. How did you get into cosplay, who did you portray first, and why?
I've always been interested in trying different types of art – I tried drawing, sculpting, painting, jewelry making and the like. When my friend introduced me to cosplay though, I was instantly obsessed. I knew this was what I wanted to do! The first character I portrayed was Sylveon from Pokemon. It was just after the newest Pokemon game had been released, and I loved the new Pokemon's design.
CF. What's the best part of cosplay?
For me, the best part of cosplay is going to conventions and meeting other cosplayers! Seeing everyone's amazing costumes, talking about shared interests and going to panels is tons of fun. I love sharing tips and tricks with other cosplayers and learning how they made their stuff.
CF. If you could be any super hero or villain who would you be and why?
I'm not sure if this counts, but I'd like to be Maximum Ride because having wings and the ability to fly would be awesome.
CF. If you could meet anyone in the world dead or alive who would it be and what would you say to them?
This is a tough one! I really can't choose just one person, there are so many good choices.
CF. What's your favorite sci-fi movie and what captivates about the plot?
I really enjoy the movie Alien. The suspense had me on the edge of my seat until the very end!
CF. What's the craziest thing a fan sent you or requested?
Thankfully I haven't had any super crazy requests yet!
CF. What sidekick would you hire to be your personal assistant and why?
Dogmeat from Fallout, because he's a loyal companion!
CF. What character intimidates the heck out of you, why, and when will you attempt take the challenge to portray them?
Peridot from Steven Universe, because styling that wig is going to be a challenge. If all goes as planned then I will be tackling this project during 2017!
CF. Do you know a lot about the series you cosplay?
Of course! I play the game or watch the series thoroughly before I begin on the costume. I like to research the character and the series they come from, so I can better understand and portray the character.
CF. What's your favorite comic con to attend and what makes it so special?
I really enjoyed Fanboy Expo in Knoxville, though I may be a bit biased because my fiance actually proposed to me in our cosplays there last year.
CF. What comic con's are definitely attending the last part of 2016?
I will be attending Anime Blast Chattanooga in November this year, and am currently making plans for Connooga at the beginning of next year.
CF. What's one thing you wish fans wouldn't do?
I wish people made sure that they gave proper credit when sharing a cosplayer's work. It's great that people like the piece enough that they want to share it with others, but please make sure that you give credit to the artist!
CF. Who was your favorite character to portray and what rocked about it?
Portraying Big Sister from Bioshock 2 is tons of fun. I got some photos of the costume at the Georgia Aquarium, so it was really fun to wear the costume around the aquarium and see people's reactions. Some people instantly recognized the character and loved it!
CF. How do you keep cosplay fun?
I think challenging yourself with your projects always keeps things interesting. Planning out how you're going to create that tough prop or costume piece, and the satisfaction you get from seeing it come together makes it all worthwhile!
CF. Where can new fans go to follow you?
www.facebook.com/polkadotcosplay
http://polkadotcosplay.tumblr.com/
CF. Other than this interview, what's the craziest thing you agreed to do?
To be honest I don't do lots of crazy things. To me, my friends convincing me to get on roller coasters is crazy!
CF. In your opinion what's the meaning of life?
Do what you love, be kind to others and enjoy the little things in life.