Cosplay Craze at 2015 Tucson Comic Con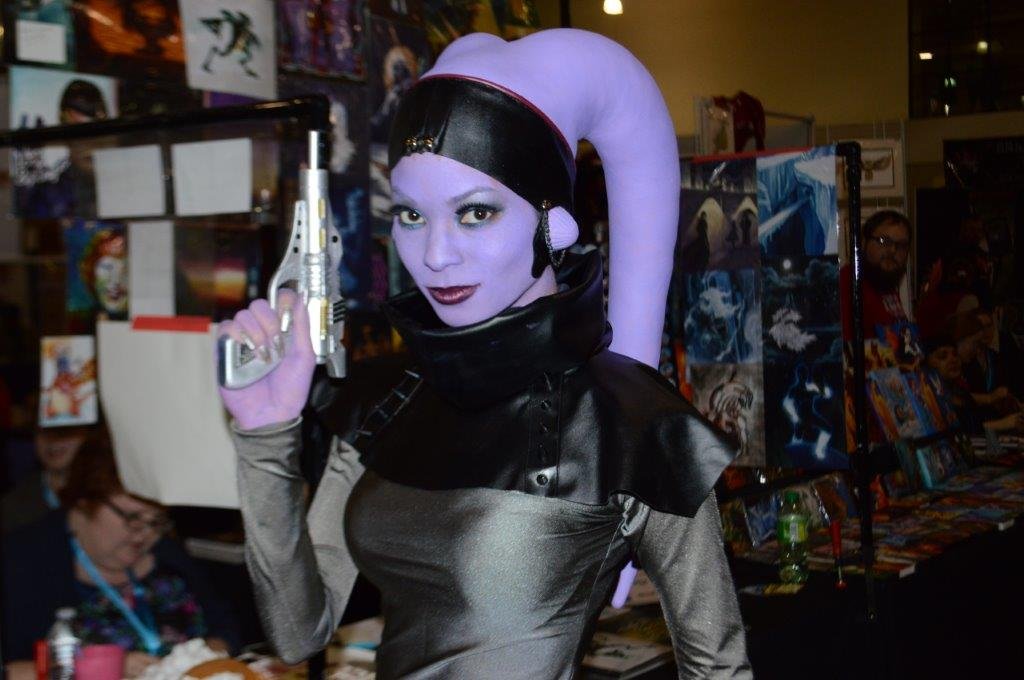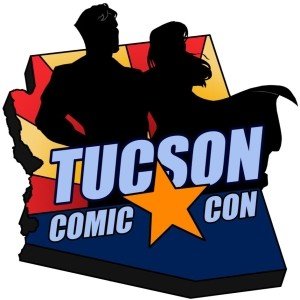 The 2015 Tucson Comic Con was an cosplay extravaganza of superhero's, villain's, and somethings in between.  We were once again invited to share in the festivities of all things pop culture in the south.  The parking was easy peasy and low cost at $10 in an out all day pass.
The weather was on point, not to hot and not to cold, which made for three great convention days.  The Tucson staff has everything super organized so that you can quickly get to the convention floor.  The convention of course was filled with artists, authors, pop culture vendors and a cosplayers!
There was a healthy dose of panels to choose from that ranged from create a sci fi story to drinking trivia.  Not sure if the audience got to drink but the panelist leaning to the side.  We had the opportunity to meet several authors and artists who were happy to speak with us as we perused the aisles.
Did we mention prints? There were a wide array of prints of any and all character's drawn in various styles.  If we didn't see it, it didn't exist.
The Cosplay was crazy, we mean crazy good.  Cosplayers were happy to stop for a snap shot upon request and informed us about original mash ups.  We met Sara Moni who took the time to explain her three day cosplay(s) inspiration and welcomed our flicking camera.
Our night ended with a delightful cosplay contest where novice, intermediate, and seasoned professional cosplayers showed off the goods.  We enjoyed the 500 participant cosplay show hosted in the conventions music theater.
Tucson Comic Con is definitely one of the best Arizona conventions around and is steadily growing annually.  We had a great time last year but Tucson Comic Con stepped up their game this year.  We can't wait till next year as we're noticing a trend of getting better every year.  We highly recommend that you mark your calendar for 2016 Tucson Comic Con because greater conventions are on the horizon.