Wizard World Chicago August 21-24, 2014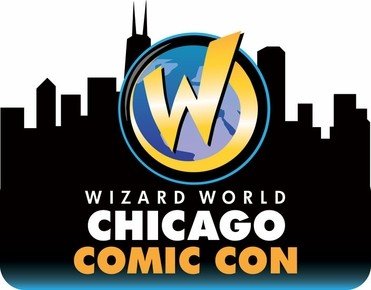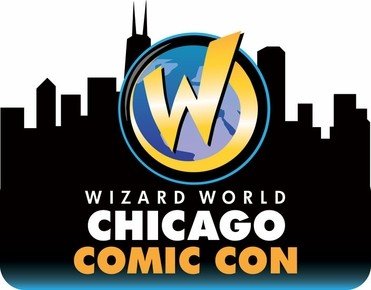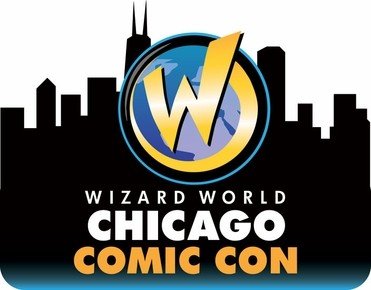 David Boreanaz, Norman Reedus, Matt Smith, Karen Gillan, Katie Cassidy, Stan Lee Headline Celebrity Guests At Wizard World Chicago Comic Con, August 21-24
Five WWE® Standouts Including Superstar John Cena®, Five 'The Walking Dead' Stars, Anthony Mackie, Evan Peters, Top Comics Creators Also Among Top Stars At Pop Culture Festival At Donald E. Stephens Convention Center
ROSEMONT, Ill., June 25, 2014 – David Boreanaz ("Bones," "Angel"), Norman Reedus ("The Walking Dead," Boondock Saints), Matt Smith andKaren Gillan ("Doctor Who,"), Katie Cassidy ("Arrow"), William Shatner ("Star Trek," "T.J. Hooker") and comics legend Stan Lee are among the celebrities scheduled to attend Wizard World Chicago Comic Con, August 21-24 at the Donald E. Stephens Convention Center.It is largest and longest-running of the 16 events in the 2014 series produced by Wizard World, Inc. (OTCBB: WIZD) and will also feature a top-drawer collection of well-known comics artists and writers and a variety of activities, exhibitors and special attractions.
Reedus and Cassidy are scheduled to appear on Saturday and Sunday, August 23-24; Boreanaz and Shatner will attend on Friday and Saturday, August 22-23; Smith and Gillan are set for Saturday only; and Lee will be on site Friday through Sunday.
Popular celebrities on the Wizard World Chicago Comic Con roster include a host of "The Walking Dead" cast members, including Reedus, Danai Gurira, Scott Wilson, Sarah Wayne Callies and Michael Rooker.
Wrestling fans are geared for the appearance of five WWE standouts, including WWE® Superstars John Cena®, Batista™ and Bray Wyatt™, WWE® Hall of Famer Bruno Sammartino™ and WWE® Diva Paige™.
"Star Trek: The Next Generation" enthusiasts are in for a special treat as six of its stars reunite for a unique celebration of the 20th anniversary of the program's final episode. The "TNG" bridge crew of Jonathan Frakes ("Commander William T. Riker"), Levar Burton ("Lt. Commander Geordi La Forge"), Michael Dorn ("Lieutenant Worf"), Marina Sirtis ("Counselor Deanna Troi"), Brent Spiner ("Lt. Commander Data"), and Gates McFadden ("Dr. Beverly Crusher") relive the memories of the program's seven-year run. Shatner will also host a special panel with the six on Sunday, August 24 from 5-6:45 p.m.
Others attending the Midwest's largest pop culture festival include Rock and Roll Hall of Famer Peter Criss ("KISS"), Anthony Mackie (Captain America: The Winter Soldier, Million Dollar Baby), Evan Peters and Booboo Stewart ofX-Men: Days of Future Past, John Carpenter (Director, Halloween), Bruce Campbell (Army of Darkness, Evil Dead), James Marsters ("Buffy The Vampire Slayer," "Torchwood"), Nicole Beharie ("Sleepy Hollow," 42), Elvira ("Mistress of the Dark"), Jason David Frank ("Mighty Morphin' Power Rangers"), J. August Richards ("Agents of S.H.I.E.L.D.") and Lou Ferrigno ("The Incredible Hulk," "The King of Queens").
Superstar comics creators scheduled to attend include Neal Adams ("Batman," "Green Lantern"), Leinel Yu ("Hulk," "Wolverine"), Rafael Albuquerque ("Superboy," "American Vampire"), Salvador Larroca ("Avengers vs. X-Men," "Captain America"), Jim Cheung ("Iron Man," "Fantastic Four"), Emanuela Lupacchino ("Thor," "World's Finest"), Mike Zeck ("Spider-Man," "Punisher"), Marv Wolfman ("DCU Online," "Crisis on Infinite Earths"), Arthur Suydam ("Marvel Zombies," "Army of Darkness"), Greg Horn ("Guardians of the Galaxy," "The Avengers") and many others.
Wizard World Comic Con events bring together thousands of fans of all ages to celebrate the best in pop-fi, pop culture, movies, graphic novels, comics, toys, video gaming, television, sci-fi, gaming, original art, collectibles, contests and more. Wizard World Chicago Comic Con show hours are Thursday, August 21, 3-8 p.m.; Friday, August 22, noon-7 p.m.; Saturday, August 23, 10 a.m.-7 p.m., Sunday, August 24, 11 a.m.-5 p.m.
A first-class lineup of topical programming takes place all three days at the event, with celebrity Q&A's, the Wizard World Film Festival, comics-themed sessions, costume contest, movie screenings, evening parties and more. Sunday, June 1, is also Kids Day, with an array of activities and programming specially designed for the younger Wizard World fans.
Wizard World Chicago Comic Con is also the place for cosplay, with fans young and old showing off their best costumes throughout the event. Fans dressed as every imaginable character – and some never before dreamed – will roam the convention floor, often stopping by the Show Stage, the ideal place to see and be seen.
For more on the 2014 Wizard World Chicago Comic Con, visit www.wizardworld.com/home-ch.html.
About Wizard World:
Wizard World (OTCBB: WIZD) produces Comic Cons and pop culture conventions across North America that celebrate graphic novels, comic books, movies, TV shows, gaming, technology, toys and social networking. The events often feature celebrities from movies and TV, artists and writers, and events such as premieres, gaming tournaments, panels, and costume contests.
The full event schedule can be found at www.wizardworld.com.