2015 Salt Lake City Announces FanXperience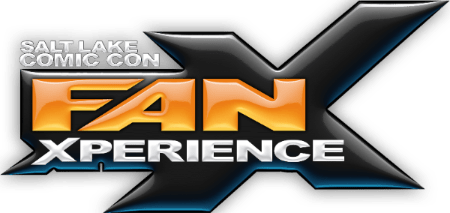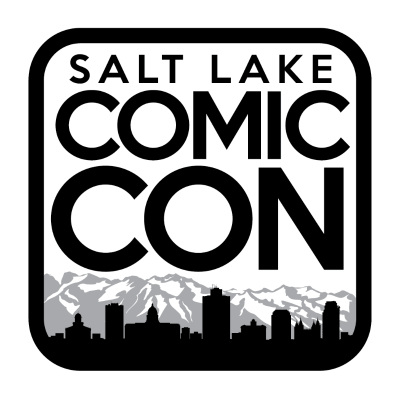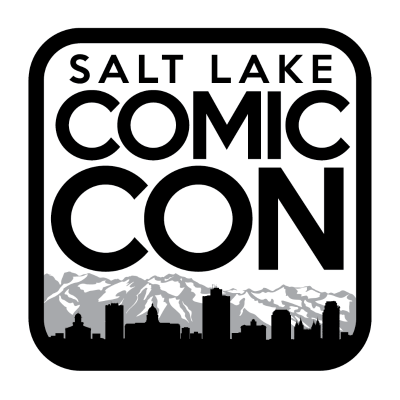 Salt Lake Comic Con Makes the Jump to Light Speed; Announces FanXperience 2015
– Carrie Fisher, Christopher Lloyd, Morena Baccarin and Tom Felton will be at FanX; Tickets on sale now –
SALT LAKE CITY, November 19, 2014 – Dan Farr Prouctions' Salt Lake Comic Con  (http://saltlakecomiccon.com/) today announced that it will host the second annual FanXperience (FanX™) 2015 January 29 – 31, 2015 at the Salt Palace Convention Center, which promises to deliver a once in a lifetime experience for media and entertainment fans.
FanX™ is "the ultimate fan celebration" of all things media and entertainment going beyond comicbook entertainment to include television, movies, literary and digital entertainment with creative works from the best genres including adventure, fantasy, sci-fi, horror and popular culture in general. It will overlap the tail end of  the world-renowned Sundance Film Festival™ (The largest independent film festival in the United States). Although there is not a formal partnership with the Sundance Film Festival, the goal is to create a forum where independent filmmakers, actors, producers and fans can come together in a more personal manner.
"We have observed the excitement generated around the Sundance Film Festival but realized that the fans had little opportunity to interact on a personal level with the filmmakers and actors in town to promote their projects," said Dan Farr, Salt Lake Comic Con Founder and Show Producer.  "Although many of the planned celebrity guests for FanX™ may not currently have projects in the film festival, we expect in time that overlap will grow to where celebrities and film makers will include participating in FanX™ as part of their Sundance promotional agenda engaging in panels, photo ops and autograph signings."
The inaugural FanX™ in April 2014 had more than 100,000 attendees making it the third largest comic con in the United States, the most attended convention in the state of Utah and the largest comic con in North America per capita.
The first round of FanX 2015 celebrity guest announcements include Carrie Fisher, Christopher Lloyd, Morena Baccarin and Tom Felton.  Fisher is best known for her iconic role as Princess Leia in the Star Wars™ trilogy.  "Although it will be the middle of a Utah winter, we still expect we will see a lot of fans wearing Princess Leia costumes," continued Farr.
Fisher is reprising that role again in the highly anticipated Star Wars: The Force Awakens™ slated for release in December 2015. She is also a renowned author and screenwriter.
Lloyd has played a number of familiar roles, including Emmett "Doc" Brown in Back to the Future™, Jim Ignatowski in the hit TV show Taxi and Uncle Fester in The Addams Family™ and Addams Family Values movies. Lloyd was scheduled to attend the Salt Lake Comic Con in September 2014 but had a filming conflict that prevented him from coming.
Baccarin is a fan favorite for her role as Inara Serra in the hit TV series Firefly™ and the movie Serenity. Over the course of her career she has starred in a number of TV series, including Stargate, V and Showtime's Homeland.  She was nominated for an Emmy for Outstanding Supporting Actress In a Drama Series for her role as Jessica Brody in Homeland and is currently playing the role of Dr. Leslie Thompkins in Fox's Gotham™.
Felton is best known for his role as Draco Malfoy in the Harry Potter™ series.  Malfoy was Harry Potter's main rival at Hogwarts School of Witchcraft and Wizardry. In addition to the role of Draco Malfoy, Felton is an accomplished singer and through his love of music he co-founded Six String Productions that is designed to help young musical artists overlooked by the major recording industry.
"FanX™ is an exclusive event for Salt Lake Comic Con fans designed to give attendees an up close and personal fan experience with their favorite celebrities and pop culture icons," said Bryan Brandenburg, Salt Lake Comic Con Co-Founder and Chief Marketing Officer.  "Carrie Fisher, Christopher Lloyd and Tom Felton are three huge names from three of the largest movie series franchises ever and Morena Baccarin is a fan favorite for her many TV and film roles.  We know our fans will be eager to meet and get to know each of these celebrities and it's exciting to have such a strong lineup to kick off our initial guest announcements.
Brandenburg continued, "We are limiting the number of tickets sold this time to around 50,000 compared to higher numbers at previous shows and anticipate tickets will probably be sold out by Christmas. We are utilizing RFID technology to fast track registration and access to the show. We are opening up the halls, getting everyone in before going through registration. Our goal is to eliminate the long lines usually associated with these kind of events. This is part of our shift towards a more exclusive and intimate experience that defines FanX™."
Dan Farr Productions will use advanced RFID technology in the official wristbands. These wristbands will be mailed out in advance of the show for those that purchase by early January to eliminate the need to pre-register and virtually eliminate lines, especially on the first day of the convention. The scanning system will streamline access to the show, taking only a couple of seconds for each person to enter.
In addition to celebrities, FanX™ 2015 will include special Premiere packages for individual celebrities.  Celebrity Premiere packages will include autographs, photo ops and reserved seating for celebrity panels and will go on sale within two weeks.  Tickets for FanX™ are available immediately on the Salt Lake Comic Con Website.
For more information about FanX™  2015 or to buy tickets visit the Salt Lake Comic Con website at http://saltlakecomiccon.com/.