Big Bang In Chicago Comic Con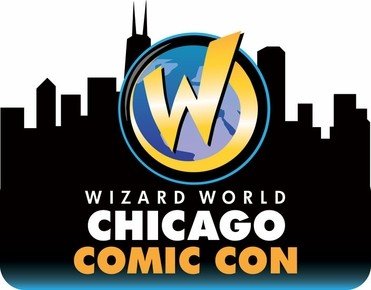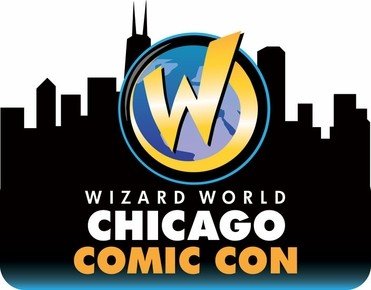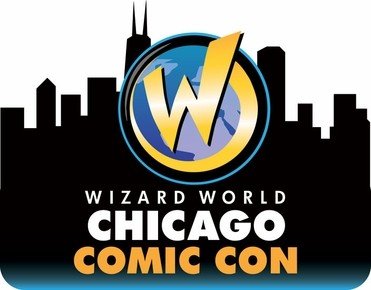 'Big Bang Theory' Duo Simon Helberg, Kunal Nayyar To Make Wizard World Debuts At Chicago Comic Con August 23
"Howard Wolowitz" and "Raj Koothrapali ' Join Five WWE® Standouts Including Superstar John Cena®, Five 'The Walking Dead' Stars, Stan Lee, Sebastian Stan, Evan Peters, Peter Criss, Top Comics Creators At Pop Culture Festival At Donald E. Stephens Convention Center
ROSEMONT, Ill., July 21, 2014 – Simon Helberg and Kunal Nayyar, two of the stars of the long-running hit Emmy® nominated TV series "The Big Bang Theory," will make their respective first Wizard World appearances at Chicago Comic Con, Saturday, August 23, only, at the Donald E. Stephens Convention Center. The duo, who portray best friends Howard Wolowitz and Raj Koothrapali, respectively, will meet fans, sign autographs, pose for photo ops and conduct a joint interactive Q&A session.
Helberg, whose "Big Bang" comedic timing and witty one-liners have endeared his character to fans and critics alike, recently won the Critics' Choice Television Award for Best Supporting Actor in a Comedy Series. His feature directorial debut, We'll Never Have Paris, was well received at the 2014 South by Southwest Film & Music Festival.
Prior to "Big Bang," Helberg starred in Aaron's Sorkin's Studio 60 on the Sunset Strip which took place behind the scenes of a live sketch comedy show and starred Matthew Perry and Bradley Whitford.
Nayyar was a newcomer to the TV scene before landing the role as the sometimes awkward astrophysicist Koothrappali role on "Big Bang." In addition to guest starring roles on "NCIS" and "Sullivan & Sons," Nayyar voiced Gupta in the animated feature Ice Age: Continental Drift and has a role in the independent film Dr. Cabbie opposite Adrieanne Palicki and Mircea Monroe.
The duo join David Boreanaz ("Bones," "Angel"), Norman Reedus ("The Walking Dead," Boondock Saints), Matt Smith andKaren Gillan ("Doctor Who,"), Katie Cassidy ("Arrow," "Gossip Girl"), Patrick Stewart (X-Men, "Star Trek: TNG") William Shatner ("Star Trek," "T.J. Hooker") and comics legend Stan Lee among the celebrities scheduled to attend the event, set for August 21-24. Wizard World Chicago Comic Con is the largest and longest-running of the 16 events in the 2014 series produced by Wizard World, Inc. (OTCBB: WIZD) and will also feature a top-drawer collection of well-known comics artists and writers and a variety of activities, exhibitors and special attractions.
Wizard World Comic Con events bring together thousands of fans of all ages to celebrate the best in pop-fi, pop culture, movies, graphic novels, comics, toys, video gaming, television, sci-fi, gaming, original art, collectibles, contests and more. Wizard World Chicago Comic Con show hours are Thursday, August 21, 3-8 p.m.; Friday, August 22, noon-7 p.m.; Saturday, August 23, 10 a.m.-7 p.m., Sunday, August 24, 11 a.m.-5 p.m.
For more on the 2014 Wizard World Chicago Comic Con, visit http://wizd.me/ChicagoPR.
About Wizard World:
Wizard World (OTCBB: WIZD) produces Comic Cons and pop culture conventions across North America that celebrate graphic novels, comic books, movies, TV shows, gaming, technology, toys and social networking. The events often feature celebrities from movies and TV, artists and writers, and events such as premieres, gaming tournaments, panels, and costume contests.
The full event schedule can be found at www.wizardworld.com.
Wizard World 2014 Schedule
January 24-26 – Wizard World Portland Comic Con
February 7-9 – Wizard World New Orleans Comic Con
March 7-9 – Wizard World Sacramento Comic Con
March 28-30 – Wizard World Louisville Comic Con
April 4-6 – Wizard World St. Louis Comic Con
May 2-4 – Wizard World Minneapolis Comic Con
May 30-June 1 – Wizard World Atlanta Comic Con
June 19-22 – Wizard World Philadelphia Comic Con
August 1-3 – Wizard World San Antonio Comic Con
August 21-24 – Wizard World Chicago Comic Con
September 12-14 – Wizard World Richmond Comic Con
September 26-28 – Wizard World Nashville Comic Con
October 2-4 – Wizard World Austin Comic Con
October 31-November 2 – Wizard World Ohio Comic Con
November 7-9 – Wizard World Tulsa Comic Con
November 21-23 – Wizard World Reno Comic Con